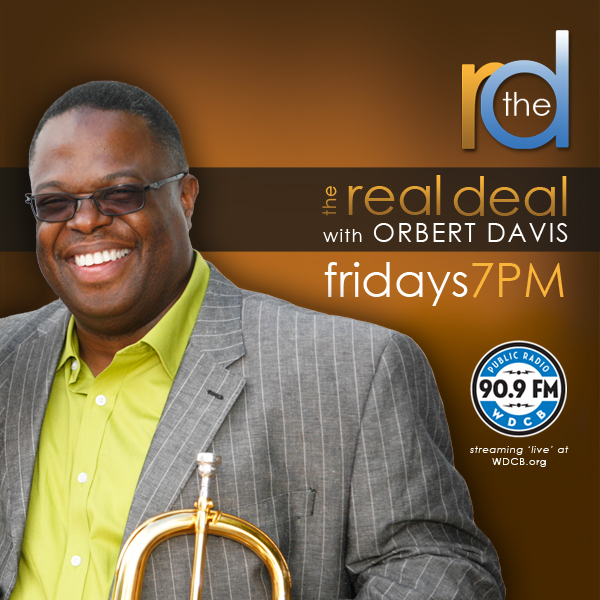 Airing Fridays on WDCB 90.9FM Chicago, "The Real Deal with Orbert Davis" is a 3-hour, straight ahead jazz, tour de force hosted by Orbert Davis. This musical journey includes the traditions of our jazz heritage…where jazz is now, and where it's going!
This Week's Playlist — Friday,May 24th,2019:
Ndugu Chancler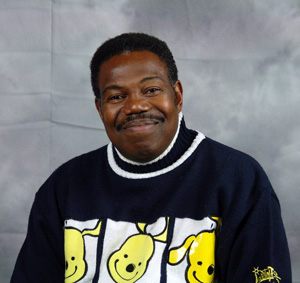 A premier jazz, pop and funk drummer, Ndugu Chancler's rhythmic aggressiveness and vitality distinguishes anything he plays. His playing can be heard on many hit records, ranging from jazz to blues to pop, including Michael Jackson's "Billie Jean". Chancler has also worked with George Duke, Stanley Clarke, Jean-Luc Ponty, Donna Summer, Patrice Rushen, Carlos Santana, Hubert Laws, The Crusaders, Frank Sinatra, Weather Report, Lionel Richie, Kenny Rogers, Thelonious Monk, Herbie Hancock and John Lee Hooker. His most recent release is "3 Brave Souls" with Darryl Jones and John Beasley.
[/learn_more]
Roosevelt Griffin
Roosevelt Griffin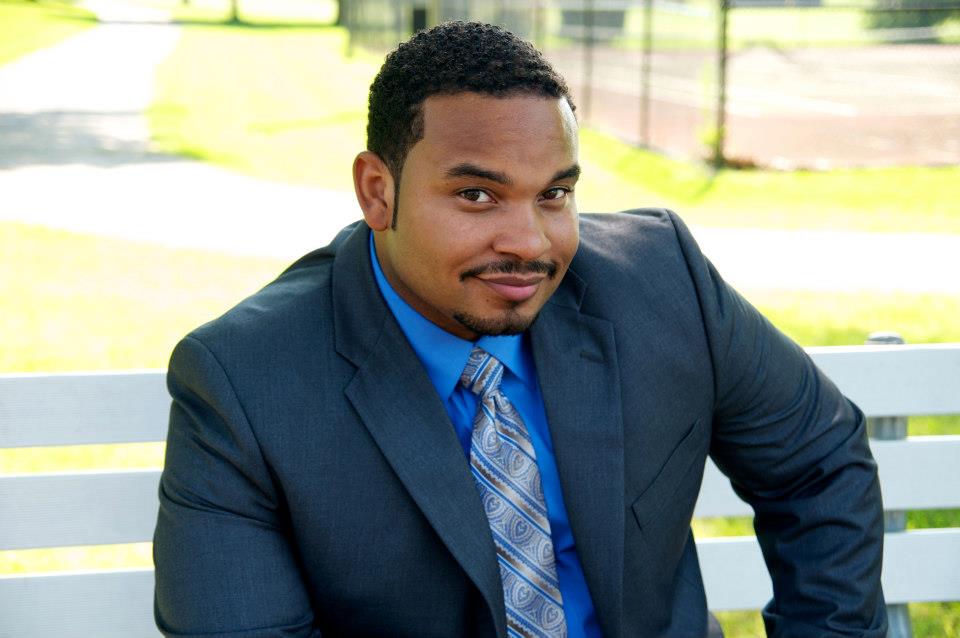 Emerson has a saying that fits both Gwendolyn Brooks Middle School Band Director, Roosevelt Griffin (winner of the 2014 Golden Apple Award for Excellence in Teaching) and his students: "Make the most of yourself, for that is all there is of you." Words can't express the impact Roosevelt has had on his students. Parents marvel over the transformation their children have made while participating in his band program. His teaching care is transformative in nature and results in an outstanding student product that is reflected in the elevated performance of an outstanding middle school jazz band that has taken the stage of the Chicago Jazz Festival and received high acclaim.
Willard Jenkins
Willard Jenkins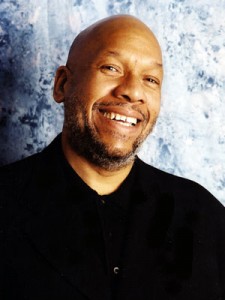 Willard Jenkins is an independent arts consultant & producer, and writer under his Open Sky banner. Jenkins' current activity includes concert, festival, and concert series planning/development, artistic direction, consulting, music journalism, teaching, and broadcast work. Jenkins' written contributions have appeared on Amazon.com, NPRJazz.org, NetNoir.com, Impact247.com, and Africana.com; additionally he writes and edits his own blog The Independent Ear on his web site: OpenSkyJazz.com. Jenkins also collaborated with NEA Jazz Master Randy Weston on his memoirs African Rhythms in 2009.
Howard Levy
Howard Levy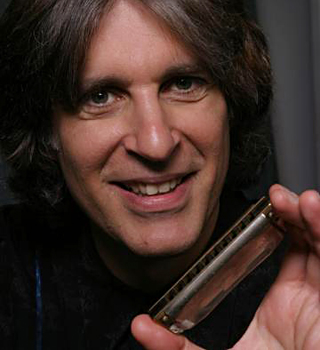 Multiple Grammy award-winner Howard Levy is an acknowledged master of the diatonic harmonica, a superb pianist, innovative composer, recording artist, bandleader, teacher, producer, and Chicago area resident. He is perhaps best known for the four CD's he recorded with Bela Fleck and The Flecktones, a unique band that set the musical world on its ear back in the early 1990's.

His musical travels have taken him all over the geographical world and the musical map. Equally at home in Jazz, Classical music, Rock, Folk, Latin, and World Music, he brings a fresh lyrical approach to whatever he plays. He joins Orbert to reflect on his 40-year musical career, and even makes time for an impromptu jam.
Brian Lynch
Brian Lynch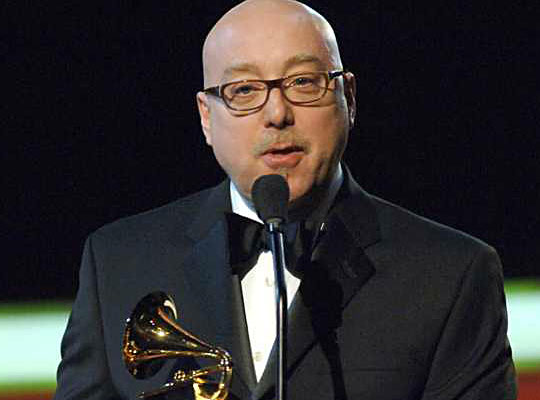 A respected insider within both the hardcore straight ahead and Latin Jazz communities, 2007 Grammy Award Winner Brian Lynch is as comfortable negotiating the complexities of clave with Afro-Caribbean pioneer Eddie Palmieri as he is swinging through advanced harmony with bebop maestro Phil Woods. A honored graduate of two of the jazz world's most distinguished academies, Art Blakey's Jazz Messengers and the Horace Silver Quintet, he has been a valued collaborator with jazz artists such as Benny Golson, Toshiko Akiyoshi, and Charles McPherson; Latin music icons as diverse as Hector LaVoe and Lila Downs; and pop luminaries such as Prince.

As a bandleader and recording artist he has released a series of critically acclaimed CDs featuring his distinctive composing and arranging, and toured the world with various ensembles reflecting the wide sweep of his music. He currently is on the faculty at New York University as well as conducting clinics and workshops at prestigious institutions of learning the world over. His talents have been recognized by top placings in the DownBeat Critics and Readers Polls; highly rated reviews for his work in DownBeat, Jazziz and JazzTimes; 2005 and 2007 Grammy award nominations as well as a 2007 Grammy Award, and grants from the National Endowment for the Arts, Chamber Music America, and Meet The Composer.
Jason Marsalis
Jason Marsalis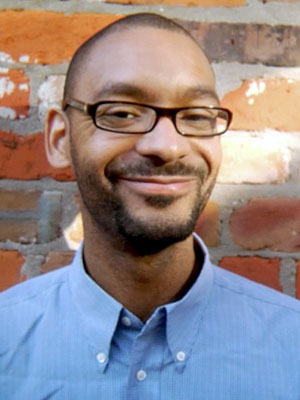 Jason Marsalis is the youngest of a great jazz family. He has not only inherited the virtuosity and compositional skills associated with the Marsalis family, but has also developed a distinctive, polyrhythmic drumming style. He is both a drummer and a vibraphonist in both the leader role and as a sideman. Jason's first album as a leader on the vibes entitled Music Update earned 4.5 out of 5 stars in Downbeat magazine, and Ben Ratliff from The New York Times described the Jason's album as "an excellent musician trying out something risky without embarrassment." He continues to work as a sideman with Marcus Roberts, Ellis and Delfeayo Marsalis, John Ellis, Dr. Michael White, and Shannon Powell among others. Along with his father and brothers, Jason is group recipient of the 2011 NEA Jazz Masters Award.
New York Voices
New York Voices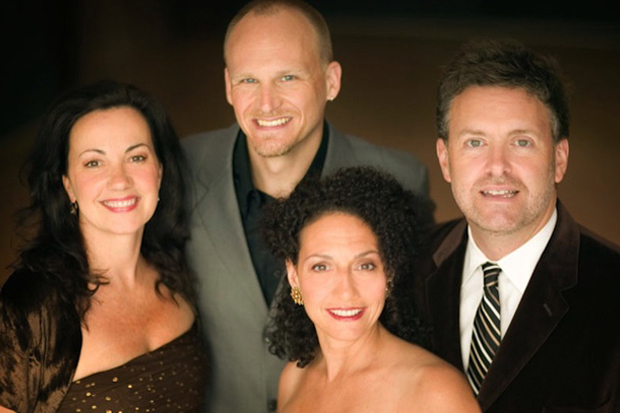 2013 marked New York Voices 25th Anniversary in music. They are known for their close-knit voicings, inspired arrangements and unparalleled vocal blend. With deep interests rooted in jazz, Brazilian, R&B, classical, and pop, their music mixes traditional sensibilities with more than a dash of the unexpected.

Along with their extensive concert performances and recording schedules, NYV also works in the field of education, giving workshops and clinics to high school and college music students throughout the world.
Alison Ruble
Alison Ruble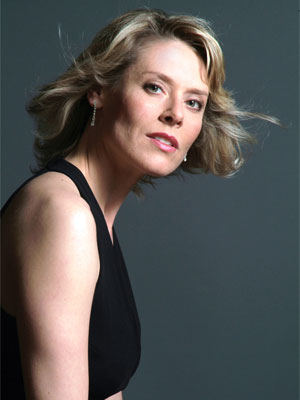 After a decade long apprenticeship in Chicago's vibrant music scene, Alison Ruble has emerged in recent years as one of the city's premier and in demand jazz vocalists. Having honed her skills with steady work at a number of Chicago's high profile jazz rooms, including The Green Mill; Joe Segal's Jazz Showcase, and Andy's Jazz Club, Alison has etched out a distinct style that has drawn increasing attention from critics and audiences alike. In addition to extensive club work, she has appeared in a variety of theatre and festival settings, including Jazz at Lincoln Center and the Chicago Jazz Festival.

Alison Ruble has worked with the USO (United Service Organizations) of Illinois since 2003, first as their entertainment director, then as media, marketing & public relations director. Alison now leads the organization as its President & CEO, responsible for all the programs and operations of a mission that serves more than 300,000 active duty, guard and reserve military and military families every year with over 300 programs and services at six USO center locations. Alison is an Honorary Member of the 33rd Infantry Brigade Combat Team, serves as a member on the Illinois Discharged Servicemember Task Force, is a recipient of the Patriotic Civilian Service award in recognition for patriotic civilian service in support of the mission of U.S. Army, serves on Illinois Secretary of State Jesse White's Veterans Advisory Council, the Armed Forces Council of Chicago, and is a member of the Steering Committee for the Chicago Navy Memorial project. Now in its 71st year, the USO is a civilian, 501 (c)(3) non-profit organization that relies on the generosity of the American people to continue its work. Learn more at: usoofillinois.org.
Terell Stafford
Terell Stafford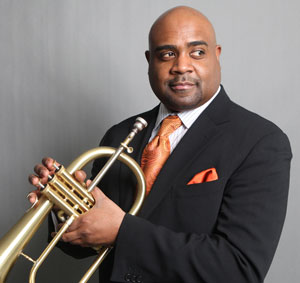 Terell Stafford is a jazz trumpet player and current Director of Jazz Studies at Temple University. Originally a classical trumpet player, Stafford soon branched out to jazz with the University of Maryland jazz band. His career in jazz soon picked up and has played with McCoy Tyner, Christian McBride, John Clayton, Steve Turre, Dave Valentin, and Russell Malone and on stages such as Carnegie Hall and The Tonight Show with Jay Leno. He recently released a CD entitled New Beginnings featuring a number of other new up-and-coming musicians such as bassist Derrick Hodge.

In addition to his position at Temple, Terell Stafford has also worked with the Juilliard School's jazz program, at the Lincoln Center's Essentially Ellington program.
"The Real Deal with Orbert Davis" is produced by Mark Ingram and Orbert Davis, and is engineered by Roger Heiss.
Like "The Real Deal" on Facebook: